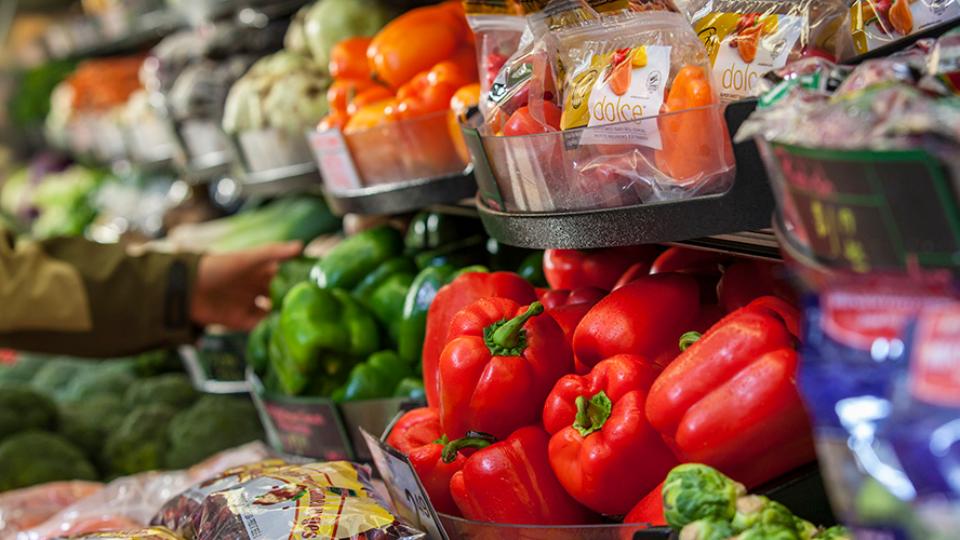 Supporting Independent Grocery Retailers
January 7, 2021
Whether you need accounting assistance, help pricing products, a new point of sale system, or to realign your store, our family of experts is here to help. Learn more about the services we offer.
Retail Accounting

We have a talented team of accountants and accounting technicians trained to help our business customers prepare meaningful financial records. Here at TGP, grocery is our business, so our financial reports are designed in a way that will help you make the best possible decisions about the future of your business. We can provide as much or as little help as you would like, and we'll tailor our services to fit your needs.
Information Technology

Point of Sale - Our Point of Sale System is designed to make your job easier. It's fully integrated with TGP programs and it offers powerful merchandising, inventory controls, product ordering and real time reporting.
Data Management - Our Data Management Service takes the work out of managing your product and item data. We provide new item downloads, cost changes as they occur, retail pricing updates, as well as ad program downloads.
POS/ Hardware Support - We offer installation, training and education as well as telephone and remote support for TGP POS and TGP purchased hardware.
Have comfort in knowing we support the software and hardware we sell. TGP will work with each retailer to ensure a smooth Point of Sale operation and fast turn around times for broken or failed equipment. We will be there for you every step of the way.
Retail Specialists

The 'Retail Ops Team' is a group of outgoing and lively individuals ready to help with your department operations, merchandising, and sales and margin needs.

From product delivery to backroom logistics, to selling product through the front end - our team of specialists can provide you with the support you need to grow your business and stay competitive within your community.
Central Retail Pricing

We understand that retail pricing is a balancing act that can be difficult to manage. We offer an add-on service called BasePlus Pricing which factors in your base cost, freight and margin goals. Using BasePlus Pricing, we can help establish retail pricing that will grow your business and leave you confident you're competitively priced where it counts.
Store Development and Assistance

TGP offers knowledge and hands-on experience to assist you with the renovation in your existing location or new store build. We can offer you the tools to do the job right including market analysis, equipment purchases, building layout, and TGP Retail Specialist assistance from project start to finish. For more information, please contact TGPInfo@fcl.crs.
Service Regions

TGP has a huge western Canadian service region. We have warehouses in Calgary, Edmonton, Saskatoon, and Winnipeg with the capability of servicing all of western Canada including in to western Ontario and the Territories!
There are no featured stories at this time.